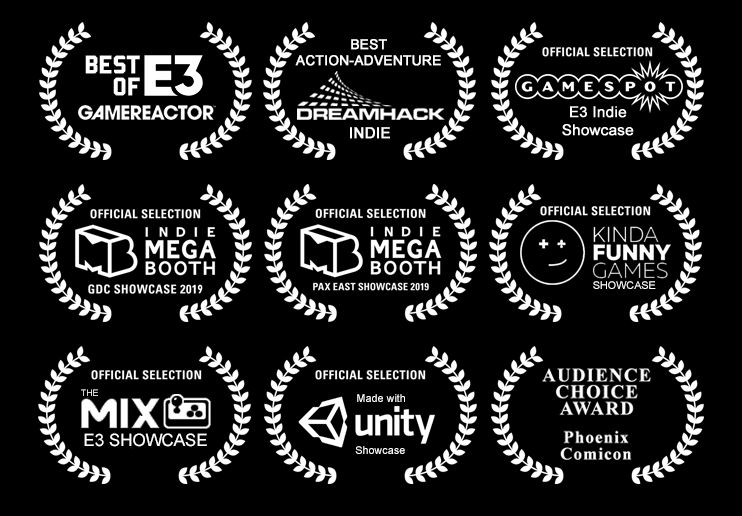 Anew: The Distant Light is a single-player, open-world action and adventure game for PC and consoles that will appeal to fans of platforming, combat, exploration, and visual storytelling. In game, you are a child with limited resources, waking up on a distant alien moon, twenty light years from Earth. You must carry out a mission of critical importance and solve several mysteries. Discover a dangerous alien world and seek out game-changing equipment, upgrades, and vehicles to expand your options for combat and exploration.
Anew: The Distant Light is an independent video game being developed by Steve Copeland and Jeff Spoonhower, collectively, Resonator. Steve and Jeff are veteran game designers who have worked on titles such as: Borderlands 2, Bioshock 2, Command and Conquer, Uncharted: Golden Abyss, Star Wars: Empire at War, Saints Row 1-4, Lord of the Rings: Battle for Middle Earth, Spec Ops: The Line, and many more.  Wilbert Roget, II, the award-winning composer for games such as Call of Duty: WWII, Mortal Kombat 11, Destiny 2: Forsaken, Guild Wars 2: Path of Fire, Lara Croft and the Temple of Osiris, Star Wars: The Old Republic, and Dead Island 2 is writing the original soundtrack for Anew.
KEY GAMEPLAY FEATURES
Explore a huge, diverse, open game world.
Unlock the power of your home ship.
Collect, upgrade, and master game-changing weapons and equipment.
Pilot powerful machines and vehicles.
Navigate dynamic, harsh surface conditions to discover rare creatures and hidden secrets.
Solve the mystery of your missing co-pilot.
Save a dying Earth.